World War II Wood British Recognition model -German Seaplane Tender Friesenland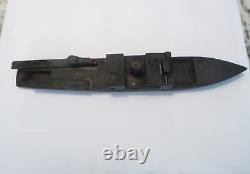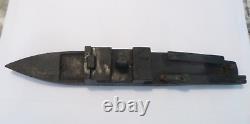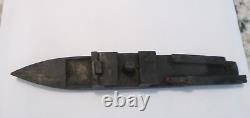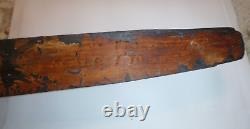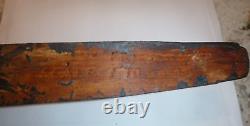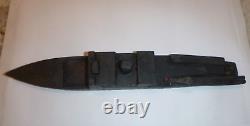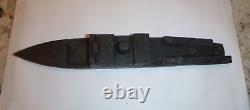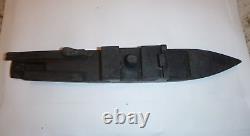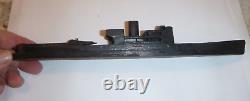 Hello Swabbies - Did you miss me? I have been traveling the Seven Seas, the South Sea, the North Sea and of course the Sargasso Sea!! Well Pollywogs it was a interesting trip of course being with Commodore Wilkes on his South Seas Expedition! Well in looking back in 2022 you shellbacks were so fortunate!! Here we have a super rare wood Bassett Lowke British Recognition Model for the Royal Navy!!
It is a freaking German Seaplane Tender Friesenland!! Yikes is that a rare model.
It is painted black- for locating this model you can go from Kiel to Helogoland or from Jutland to the Dardenelles and never ever see another of these models. They are extremely rare to see in any condition. It does not have the original Bassett- Lowke tag on the base and I guess the black paint was the original paint color of the model. It is marked on base "German Fresenland" "Scale 1:500" - It measures 10 7/8 inches long and it is 1 1/2 inches wide.
Read the above detailed condition or (damage)report - it is overall good condition with need of afew small repairs but mostly it is just pieces like two masts. It could use a cleaning too - it is wartime made or production - the "Blitz" and V-1 Rockets are still having an effect in London and all over the British Isle! OK mate thanks for making it to the end of this description- if you have any question lets have a palaver!! Swahili, Talog and of course the Kings English!