USCG Harriet Lane Steam Paddle Cutter & Gunboat 1857 196 Scale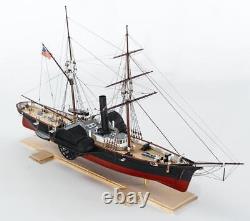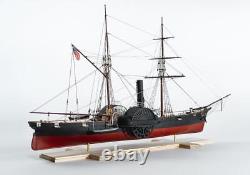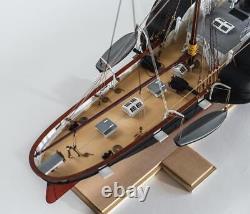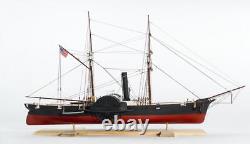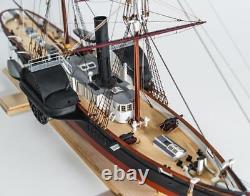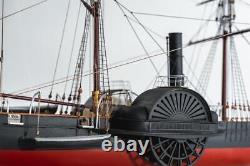 Built-in New York for the U. Revenue Service in 1857, but later captured by the Confederacy in 1883 she was used as a blockade runner to assist the southern mercantile service. Harriet Lane was powered by a combination of steam and sail. Long, with a 30 ft.
Beam, and carried a 30 lb. Parrott rifle, plus three 9 smoothbore Dahlgren guns. Her crew of 95 all carried small arms.
Her design clearly illustrates the transition from sail to steam, as steam engines were not entirely reliable, and power was not yet sufficient to allow the elimination of sail. Ladders, anchors, cannon, and other fittings are finely cast detail-rich, lead-free Britannia metal.