Model Shipways SYREN US BRIG 1803 164 SCALE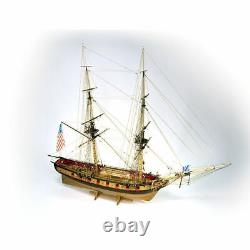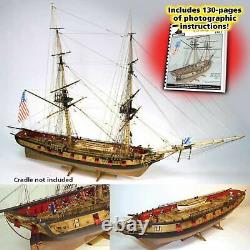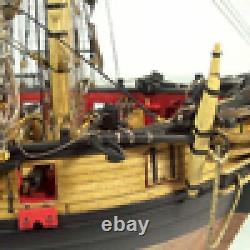 Designed by master modeler Chuck Passaro, Model Shipways' kit is authentic to the last detail. Basswood keel and bulkheads are laser cut foreasy assembly, and framing templates help you build a perfect hull. We supply several sizes of basswood strips for deck and hull planking, plus self-adhesive copper tape for plating the hull below the waterline. An abundant fittings package includes photo-etched brass detailing, brass eyebolts, Belaying Pins, nails, gudgeons and pintles, over 200 wooden blocks and deadeyes, gratings, plus dowels for masts and spars. Several sizes of tan and black rigging line, netting, printed flags and grating are supplied as well.
Armament consists of 16 precision-cast Britannia metal carronades and two long guns on wooden trucks. Actual sized plans are on 8 sheets, and 140-page spiral bound instruction manual shows all stages of construction.
Historically accurate and perfectly scaled. True-to-scale wood, brass and Britannia metal fittings. 8 full size plan sheets. Model Expo Model Kit No.
Scale: 3/16 = 1 ft.