Mamoli MV82 Blackbeard Wood Plank-On-Frame Ship Model 1/57 Scale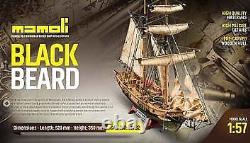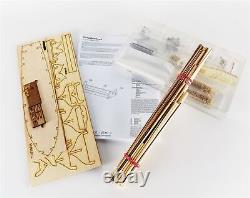 Kit contains laser cut frames and false keel. Double planked in beech and walnut. Most fittings are cast white metal, blocks, dead-eyes and belaying pins are walnut. What we know about the exploits of Blackbeard, the ill-famed pirate, is a mix of history, legend and fiction.
He was such a terrifying person that his victims were paralyzed with fear and surren¬dered immediately upon seeing him.