Artesania Latina HMS Endeavour 165 Model Boat Ship Kit 22520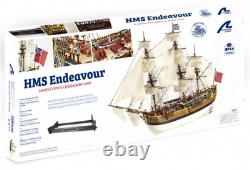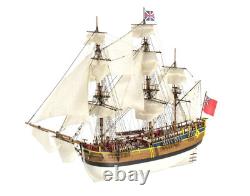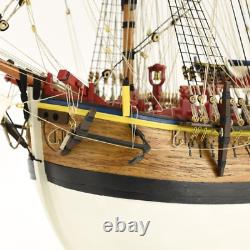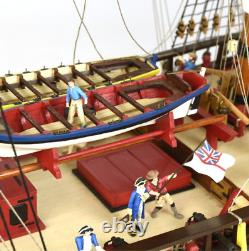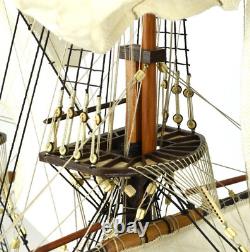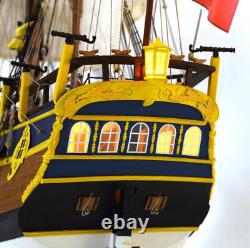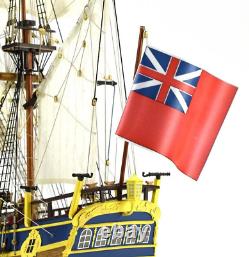 Now it is know as a bark. Launched in 1764 and chosen by the aforementioned sailor four years later to prepare for his historic voyage, HMS Endeavour was part of important discoveries. It discovered Australia and facilitated the location of Tahiti, New Zealand and many islands in the Pacific Ocean, as well as animal and plant species previously unknown in Europe.
Likewise, all this adventure undertaken from the United Kingdom allowed the calculation of the position in longitude with great precision by means of mathematical formulas. In this sense, the contribution of James Cook's travels to navigation, seafaring and geographical exploration have an absolutely historical importance. Now, the modeler has the fabulous and renewed wooden model to build of the HMS Endeavour. A must in any naval modeling collection!
An arduous work that has concluded with an extraordinary result. The HMS Endeavour wooden modeling kit has high precision laser cut birch and linden wood parts, oak veneers -to complete the hull construction- and basswood, much more realistic finishes with redesigned and very detailed photo-etched and die-cast details, and hand-sewn sails ready to be placed. For the assembly of the 1:65 scale model of HMS Endeavour, you have extensive and precise step-by-step instructions with enlightening images on DVD format for computer (Windows and Mac) with more than 500 pages, as well as video tutorials.
It also includes as a gift bonus the nominative base for displaying the scale model.