Ancient Trireme Greek Warship 400 B. C Model Ship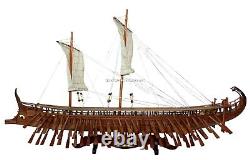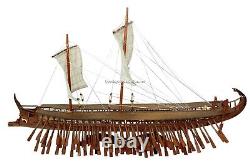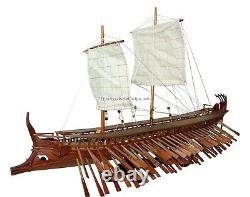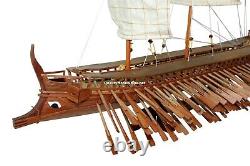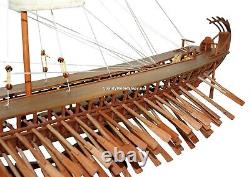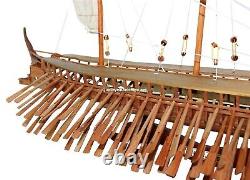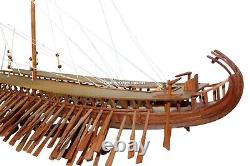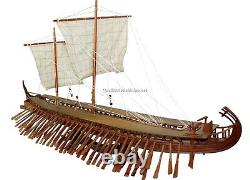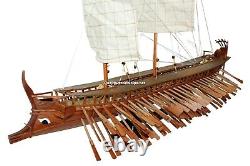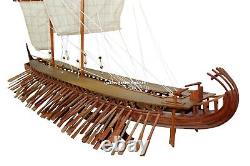 The model is 100% scratch built with planks-on-frame construction method. The hull is made of combination exotic wood and painted. It takes around 15 minutes to assembled the model.
Model included the base with the brass nameplate as show pictures. H or 81L x 23W x 48H (cm) - The width including the oars.